The Importance of Colour
We always try and sit back and look at the relative  importance of things and bring perspective to our clients.
A while back we had a client who was adamant that their logo colors were immediately identifiable and important to them as a company and that in the mind of the consumer they "owned" those colors.
It was interesting to note that there was one other company in their sector that was larger and I am sure felt that they also "owned" these colors, and on top of that there was also a multinational that also "owned" these colors.
We posed the question:
"If we walked down the street and asked 30 people which company was represented by these colors what would be the answer we would get?"
So how important is color to a brand? Or is it the wordmark that really embeds  in the mind of the consumer?
Is IBM blue? Or is it green? Would it matter if Ebay was all yellow?
Is the color pallet only an adjunct to the strength of the brand that resides in the wordmark?
Below is a good example of how colour can invoke a particular feeling.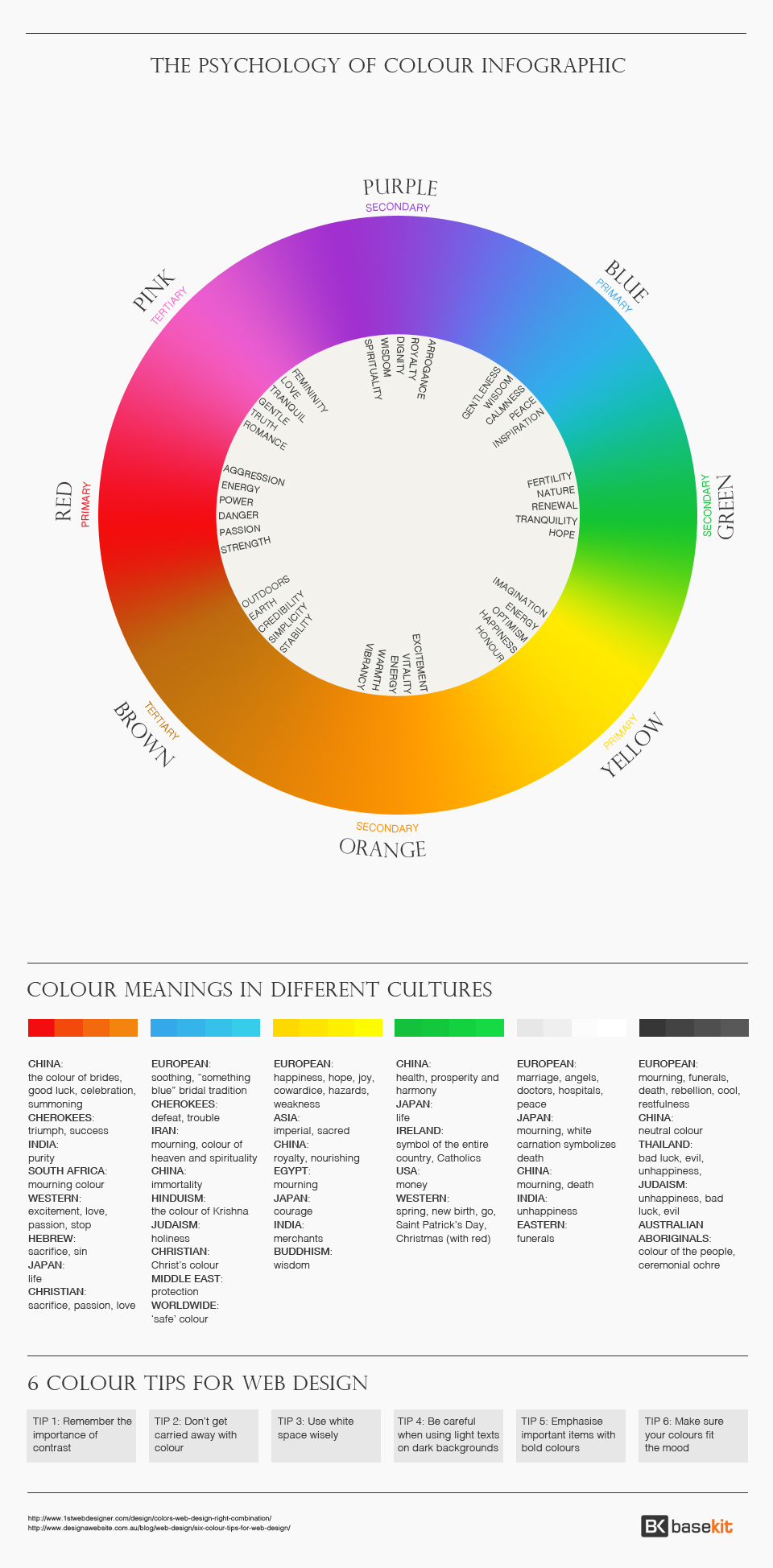 [Via: Basekit – the psychology of colour]
View Larger Image